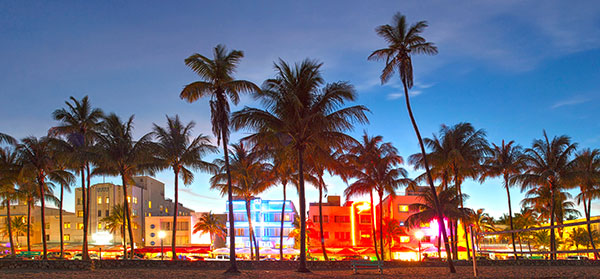 The neighborhood of Miami known as South Beach has also been referred to as the American Riviera and an Art Deco Playground, the crystal blue Atlantic Ocean seeming to serve as the perfect backdrop to the playful Deco architecture that lines the streets. Collins Avenue and Ocean Drive are world famous for their exuberant collection of boutiques and shops, eclectic variety of world-class dining options, and pulsating selection of bars and nightclubs which bring the city to life every single night of the week. If you are visiting Miami this season and looking to experience life in the city at its fullest, there is truly no other place to stay than South Beach.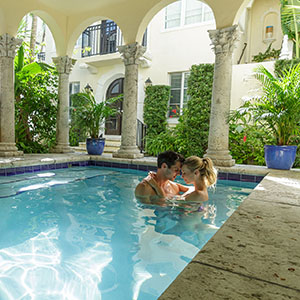 If you are fortunate enough to ever find yourself traveling to South Beach, picture yourself staying in its most secret and lavish of hidden getaways. Located just off of Collins Avenue, a mere two blocks from the glistening white sands of the Atlantic, you'll find The Orchid House, a luxury home rental in Miami that serves as an oasis of calm and solitude in the very heart of busy South Beach. This exclusive resort, converted from a Mediterranean style mansion designed by Versace Mansion architect Wallace Tutt, serves as the perfect anchor point for you and your guests during an unforgettable stay in Miami.
Discover what sets The Orchid House apart from other luxury hotels the moment you step through its gates. Because the mansion is such a hidden gem, guests frequently report passing it multiple times before finding it; however, this seclusion is The Orchid Houses's strongest selling point. The Orchid House is only rented out privately, so while you and your guests have access to every possible amenity associated with a luxurious tropical paradise, you will also have complete and guaranteed privacy during the entirety of your stay. You can be in the very center of South Beach without even realizing you are there at all.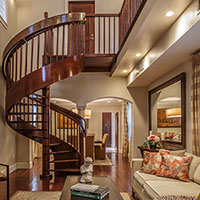 You do not have to be world famous or a Hollywood celebrity to experience and enjoy utmost decadence in South Beach. No matter who are you or the occasion, at The Orchid House in South Beach you will be treated and spoiled like royalty. Because the 8,000 square foot property has comfortable room for up to 10 adults, The Orchid House is perfect for romantic getaways, family trips, and small reunions, while the 2,500 square foot gorgeously landscaped courtyard also makes it ideal for large events such as weddings and business meetings. As only a single party may reserve The Orchid House at any given time, bookings tend to go quickly. Please call (886) 297-0327 today to reserve your spot in South Beach's most exclusive piece of paradise.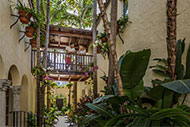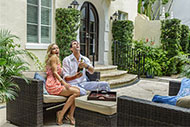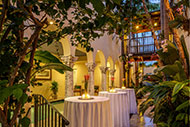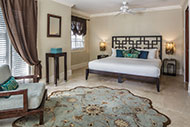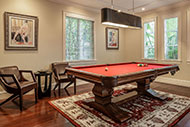 A Luxury Hotel In Miami